Xiaomi FIMI X8 SE FPV 5.8 GHz Voyage Edition - Drone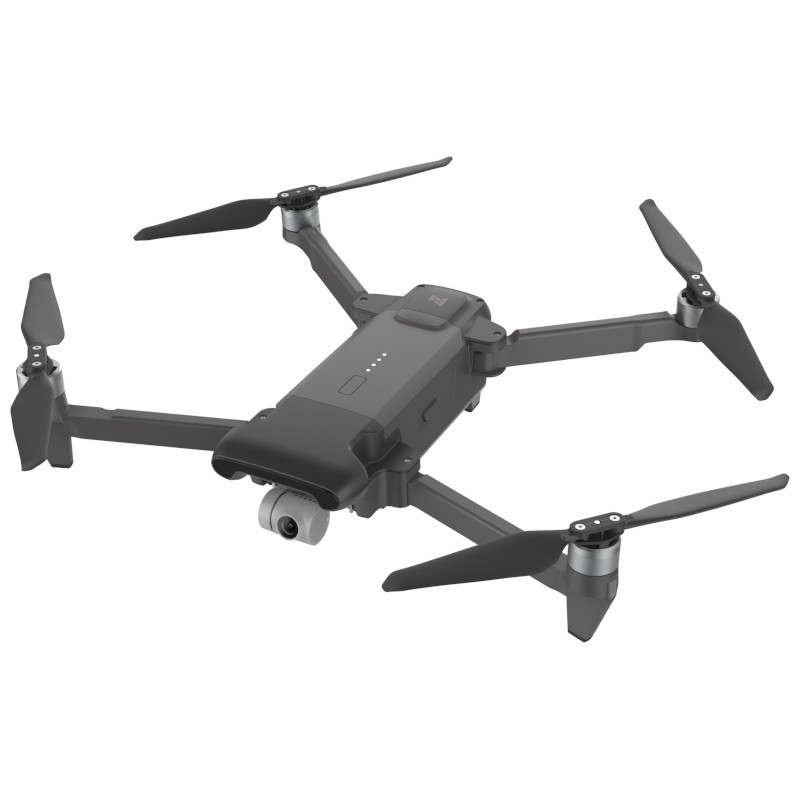 Send me an alert by email
---
Xiaomi FIMI X8 SE FPV 5.8 GHz Black - Drone
Drone FPV - Maximum flight time 33 minutos - Camera 4K - RTF - 3-Axis - Battery 2000mAh - 3-axis system - Sensor Sony IMX378 de 12 MP - Foldable
VOYAGE EDITION - BACKPACK INCLUDED.
We know you're in love with drones. You love feeling the emotion of flying and being able to enjoy the freedom that comes with the possibility of seeing everything from a bird's eye view. That's why we present the new Xiaomi drone, the Xiaomi FIMI X8 SE FPV 5.8 GHz Black, suitable for all those looking for the safest and spectacular flights, adapted to your needs. Let's see why this drone is going to become your new passion, only in PowerPlanetOnline.
Professional control thanks to its 3-axis system
What you most expect from a drone's flying experience is control. You want to be able to get where you want to go in a simpler and more intuitive way. That's why the new Xiaomi FIMI X8 SE FPV 5.8 GHz Black features a 3-axis flight engine that combines mechanical gimbal with the latest professional control algorithms. This way, you will be able to achieve very smooth flights with spectacular and stable results, being able to go farther than you propose.
One of the best cameras of the moment: you will fly in 4K
Such a drone would be nothing if it did not have the ability to obtain spectacular images at high resolution. Xiaomi has equipped this Xiaomi FIMI X8 SE FPV 5.8 GHz Black with a 12 megapixel Sony IMX378 sensor and f/2.2 aperture, which allows you to get 4K resolutions, so you can capture detailed images with a high dynamic range and bright even when the sun goes down a little. Also, for the videos you will have a quality in 4K/30fps to get the best bird's eye views and raise the level in your artistic productions. You'll become an audio-visual artist thanks to this powerful camera.
You feel you're flying thanks to its FPV system
One of the most interesting features of the new Xiaomi FIMI X8 SE FPV 5.8 GHz Black is that it accepts transmission format in FPV. With a pair of glasses, you will be able to see your flights in the first person and, also, you will be able to follow your flight in the first person from your mobile. You will feel that you are in the air! You can also place your smartphone on the transmitter to see the images in real time at the same time you are handling it, allowing you to do so at a distance of up to 5 KM. The remote control or transmitter is a device compatible with smartphones of all sizes. It's ergonomic and will even fit the most bulky mobiles and tablets.
Different flight systems
This is a drone that can be used by beginners in spectacular flights. You don't need to be an expert pilot to get shots with spectacular movements that enhance your videos. It is automatically able to make circular movements, tracking planes, spiral movements, hyperlapses... Artificial Intelligence at your service. It has a precise positioning system with which you can know where the drone is or where it has passed. With the precision of its FIMI X8 GPS it will be able to take you to places that you had not thought to arrive.
In addition, the new Xiaomi FIMI X8 SE FPV 5.8 GHz Black has tools to make it not only a spectacular flight, but also safe. Tools that will prevent your drone from getting lost in the way. For example, the return home, return when flying in an area not allowed, low battery reminder, and many more.
Very easy to transport, you will fly for a long time
The new Xiaomi FIMI X8 SE FPV 5.8 GHz Black is one of the easiest drones to carry. Thanks to the folding capacity of its legs, you will be able to transport it and take it anywhere you want to fly. In addition, this allows you to enjoy the best views in a very simple way and that adapts perfectly to the traveler that you are. You can take it to the beach and the mountains without any problem!
In addition, this Xiaomi FIMI X8 SE FPV 5.8 GHz Black is characterized by its incredible flight range. With a battery of 2000mAh, it is able to fly up to 33 minutes, without any problem and at a very high flying speed. And, as we said above, it's one of the safest drones out there, offering great control and totally adaptable to you. Enjoy your air adventures much more with the new Xiaomi FIMI X8 SE FPV 5.8 GHz Black in PowerPlanetOnline and travel the world from the skies!
Technical specifications Xiaomi FIMI X8 SE FPV 5.8 GHz Black - Drone:
Drone

Displacement accuracy Vertical: ± 0.1 m (within the ultrasonic detection range) ± 5 m (when GPS positioning is active)
Horizontal offset accuracy: ± 1.5 m
Maximum upload speed: 5m/s
Maximum descent speed: 4m/s
Maximum cruising speed: 18m/s
Flight limit limit: 500 m.
Maximum flight time (no wind): approximately 33 minutes (at a constant speed of 8 m/s)
Wind resistance: ≤50kph
Satellite positioning systems: GPS + GLONASS
Operating frequency: 5,725-5,850 GHz
Dimensions: 204 x 106 x 72.6 mm
Weight: 790 gr.

Remote Control

Operating frequency: 5.725-5.850GHZ Distance
controllable maximum: approximately 5000m
Battery: 3900mAh lithium battery
Nominal voltage & nbsp ;: 3.7 V
Type of charging port: Micro USB
Input: 5V -2A
Dimensions: 203.8 x 91 x 46.6 mm
Weight: 370 gr.

Stabilizer

Controlled rotation range: 0 ° 〜-90 ° Tilt angle
Angle control accuracy: ± 0.004 °
Stabilization: 3-axis gimbal

Camera

Lens: FOV 78.8 °
Opening: f2.2
Focal length: 4.73mm
Equivalent focal length: 26mm
Sensor: 1/2.3 "CMOS
Effective pixels: 12M
ISO range: 100 - 3200 for video 100-1600 for still images
Shutter speed: 8 ~ 1/8000S
Maximum photo resolution: 4000 * 3000
Video resolution:

3840 x 2160 30/25/24fps
2560 x 1440 60/50/30/25/24fps
1080P 100/60/50/30/25/24fps
720P 200fps

File system: FAT32/exFAT
Image format: JPG; JPG + DNG
Video format: MP4
Memory card type: Micro SD (U3 or higher) 8 - 64GB (Sandisk/Kingston U3 recommended)
Maximum bit rate : 100 Mbps

Charger:

Nominal output : 13.05V -3A
Nominal power: 39.15W
Nominal input: 100-240V ~ 50/60Hz1.5A
Implementation standards: Q/BJFMK0001-2016

Battery:

Load limit voltage: 13.05V
Capacity: 4500mAh/51.3Wh
Voltage: 11.4V
Weight: around 275g

Propeller:

Length: 8.5 inches
Plot: 3.3 inches
Package content:
1 x Xiaomi FIMI X8 SE FPV 5.8 GHz Black - Drone
1 x Transmitter
1 x Battery
3 x USB cable
6 x Helix
1 x Charger Cable
1 x Charger
2 x Manual
Backpack

* Shipping prices may vary depending on the weight and destination of the package. Check the shipping conditions on our delivery site. Shipping rates on PowerPlanetonline
All items are shipped from Spain, so won't have to worry about customs fees.


And, as always, a 2-year warranty and VAT included.
---
1.- All items have a 2-year warranty and a 14-day return policy. (Except for reconditioned products with only a 1-year warranty, fungible products with a 6-month warranty and items included as exclusions of withdrawal).
2.- In case of malfunction or breakdown covered by warranty, transportation costs, for both collection and delivery, shall be borne entirely by Powerplanetonline.com.
3.- Repairs under warranty will be performed in our own highly specialized and qualified Technical Service unless the manufacturer offers its own repair service, either national or European, or if Powerplanetonline.com considers it as the best option.
At PowerPlanet you can buy the best brands in the market at the best price. Buy your Meizu, Xiaomi, Elephone at the best price with two-year warranty. And, if you prefer, we also have a drone section, where you can find the best brands: Syma, Eachine...