Xiaomi FIMI A3 FPV 5.8 GHz - Drone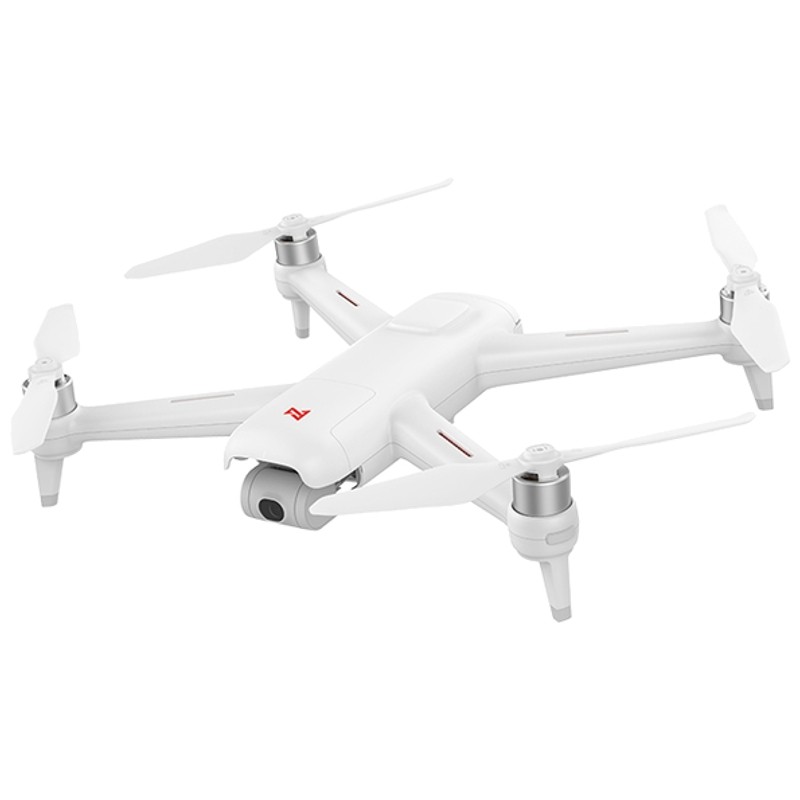 Send me an alert by email
---
Xiaomi FIMI A3 FPV 5.8 GHz - Drone
Drone FPV - Flight time 25 minutes - Camera1080p - RTF - 3-Axis - Battery 2000mAh
Just when the year is over and we think Xiaomi has no more surprises, we are surprised again with this drone from FIMI. It is not the first Drone that presents the great Chinese brand, but this one offers us multitude of novelties that we must take into account. Read on to find out all the details and buy Xiaomi FIMI A3 FPV 5.8 GHz - Drone at the best price on PowerPlanetOnline.
Powerful flight control
The new Xiaomi FIMI A3 drone comes equipped with GPS-GLONASS and the 3rd generation flight control with the Cortex M7 chip, which offers a flight with greater control of your movements. A unique experience, thanks to its gimbal or stabilization and GPS-assisted flight for a precise position and FPV control at a distance of up to 1000 meters.
Spend great moments with unique views
Take your drone anywhere, fly, have fun and get images you couldn't have from the ground. Starting to fly will only take a few seconds, as the handling of this drone is very simple and it can work quickly.
Immersive FPV system, enjoy first-person vision
It includes a 4.3-inch LCD display controller and 5.8G connection so you can follow your journey in person, both to enjoy the images in real time, and to see what you're recording. Thanks to the included display, there is no need to install any app or sync with any device. Turn it on and start flying. With easy operation from its very intuitive control. The remote includes a connection for other types of devices, such as an additional monitor or drone goggles, so you can further increase your chances of enjoying your flight.
25-minute flight!
One of the great features of this FIMI drone is its incredible flight duration. With a battery of 2000mAh, Xiaomi FIMI A3 is able to fly up to 25 minutes. Forget about flights of less than 10 minutes that don't give you time to either take control, or start enjoying them. This drone flies a lot longer, so you are assured great moments of fun with a bird's eye view that will improve the aesthetics of your videos from now on. You can easily charge it by plugging it into its USB port and start over.
Full HD resolution for your videos
And since we know that one of the things you want is the quality of your videos, Xiaomi FIMI A3 comes equipped with a 3-axis EIS stabilizer to give you a stable flight, without vibrations or tremors, which give your recordings the quality of big blockbusters. It is able to record in 1080p quality with a wide angle that gives you a wider view without distorting the image. But not only the 3-axis mechanical stabilizer, Xiaomi FIMI also comes with 2 mechanical axes that make your recordings more stable and with smooth movements: the Ambarella ISP processor and the Sony CMOS sensor with excellent image quality.
Multiple flight modes
Its functions include tracking, turning, headless mode and return home button. All of these features make the user experience easier to further improve the way you use it. Use tracking for tracking plans or return home mode so you don't lose it when the battery is running low. In addition to its flight modes also has different security systems such as flight restriction in unavailable areas, and the returning home in case of low battery or if the GPS signal is lost.
Technical specifications Xiaomi FIMI A3 FPV 5.8 GHz - Drone:
Model: A3
Application Language: Multilanguage

Remote control:

Display: 4.3 inches
Resolution: 480 x 272 p
Frequency: 2.4-2.483GHz; 5.725-5.850 GHz (40CH)
Maximum distance: up to 1000 meters
Built-in battery: 2950mAh
Voltage: 3.7V
Charge by Micro USB

Drone:

Precision of the GPS position: Vertical: ± 0.5 m and Horizontal: ± 1.5 m
Maximum ascending speed: 6m / s
Maximum descending speed: 5 m / s
Maximum cruising speed: 18 m / s
Maximum R / C distance: approximately 1 km
Flight height: 500 m
Flight time: 25 minutes
Wind resistance: ≤ 4
Satellite positioning systems: GPS + GLONASS
Operating frequency: 2.4-2.483GHz; 5.725-5.850 GHz (40CH)
Battery: 11.1V 2000 mAh Battery Lipo 3S
Dimensions: 285 x 229 x 69 mm
Weight: 560 gr

Adapter:

Nominal output: 14V 0.8A
Nominal input: 100-240V ~ 50 / 60Hz 0.3A
Rated output power: 11.2W

Charger:

Rated output: 11.1V 0.8A
Classified entry: 14V 0.8A
Applicable battery: 3S
Voltage load limit: 12.75 V
Rated voltage: 11.1 V
Rated capacity: 2000 mAh / 22.2 Wh

Propeller:
Camera:

Angle: 80º
Opening: f / 2.0
Focal length: 3.54mm
Equivalent to the Focal distance: 27mm
Sensor: 1/3. 2 "CMOS
ISO: 3200-100 for video; 1600-100 for image
Shutter speed: 4 ~ 1/8000 s
Max Bitrate: 60 Mbps
Max. Resolution of the photo: 8 M 3264 * 2448
Video resolution: 1920x1080 30 fps / 1920x1080x25 fps
File system: FAT32 / exFAT
Image format: JPG
Video Format: MP4
DVR: 1920x1080 30 fps / 1920x1080x25 fps
Package content:
1 x Xiaomi FIMI A3 FPV 5.8 GHz - Drone
1 x Remote control
3 x Positive propellers
3 x Reverse Propellers
1 x 2000mAh battery
1 x USB cable
1 x Charging cable
1 x Battery charger
1 x Manual
* Shipping prices may vary depending on the weight and destination of the package. Check the shipping conditions on our delivery site. Shipping rates on PowerPlanetonline
All items are shipped from Spain, so won't have to worry about customs fees.


And, as always, a 2-year warranty and VAT included.
---
1.- All items have a 2-year warranty and a 14-day return policy. (Except for reconditioned products with only a 1-year warranty, fungible products with a 6-month warranty and items included as exclusions of withdrawal).
2.- In case of malfunction or breakdown covered by warranty, transportation costs, for both collection and delivery, shall be borne entirely by Powerplanetonline.com.
3.- Repairs under warranty will be performed in our own highly specialized and qualified Technical Service unless the manufacturer offers its own repair service, either national or European, or if Powerplanetonline.com considers it as the best option.
At PowerPlanet you can buy the best brands in the market at the best price. Buy your Meizu, Xiaomi, Elephone at the best price with two-year warranty. And, if you prefer, we also have a drone section, where you can find the best brands: Syma, Eachine...