Iphone 7 Plus / 8 Plus Premium Protection Iridiscent Blue Cover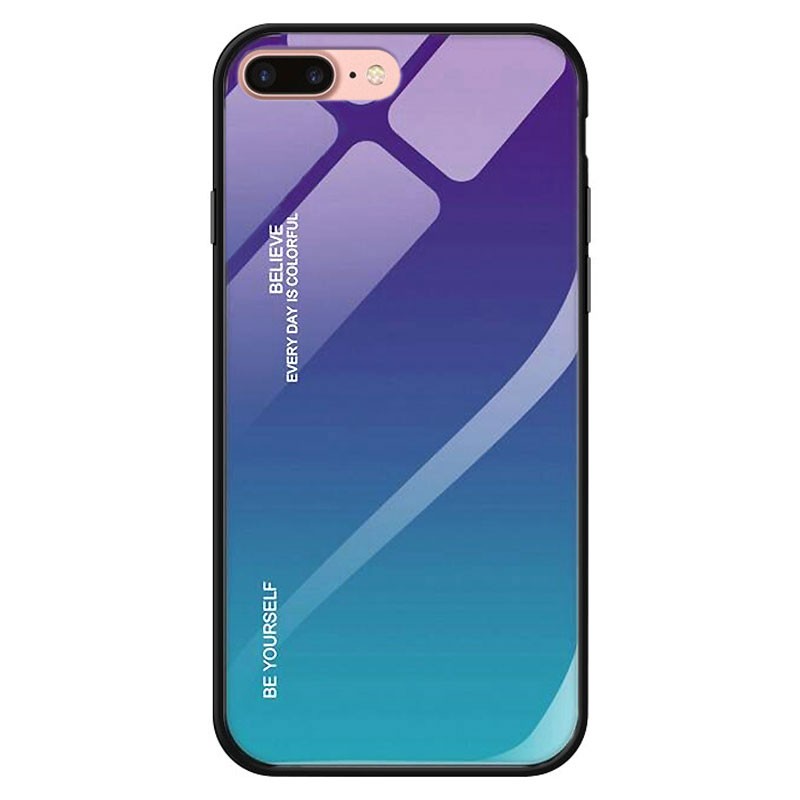 Send me an alert by email
---
iPhone 7 Plus and iPhone 8 Plus Premium Protection Iridiscent Blue cover
Degraded color – Rear part made of Tempered Glass – Edges made of tpu
If you want to protect your phone without giving up a good look, in PowerPlanetOnline we have the best solution for you. In our online catalog you can find the best smartphone accesories, offering you several models of high-quality and resistant covers, cases and screen protectors. Don't let these little falls make you mad again! In this case we introduce you the Premium Protection Iridiscent Blue cover for iPhone 7 Plus and iPhone 8 Plus. It has a exquisite design with a tempered glass back and tpu edges. By this way, its external glass layer will make your smartphone more atractive for your sight and its tpu edges will allow a better adjust to your phone, a better security conditions and a better comfort for your hands. Moreover, the Iridiscent Blue model counts with a degraded color between purple and turquoise. Don't let it go and buy the most coveted case in the market!
Features Iphone 7 Plus / 8 Plus Premium Protection Iridiscent Blue Cover:
Exclusive case for your iPhone 7 Plus and iPhone 8 Plus
Functional design to protect your smartphone from scratchs and hits
Rear part made of tempered glass, highly resistant to rust and scratchs
TPU edges for a better adjust to the smartphone edges and a better device protection
Degraded color from purple to light blue
* FREE SHIPPING promotions are valid only for orders within the peninsular territory and depending on the product weight, unless expressly stated otherwise. Check the shipping terms and conditions on our shipping page. Shipping rates on PowerPlanetonline
All items are shipped from Spain, so won't have to worry about customs fees.

And, as always, a 2-year warranty and VAT included.
---
1.- All items have a 2-year warranty and a 14-day return policy. (Except for reconditioned products with only a 1-year warranty, fungible products with a 6-month warranty and items included as exclusions of withdrawal).
2.- In case of malfunction or breakdown covered by warranty, transportation costs, for both collection and delivery, shall be borne entirely by Powerplanetonline.com.
3.- Repairs under warranty will be performed in our own highly specialized and qualified Technical Service unless the manufacturer offers its own repair service, either national or European, or if Powerplanetonline.com considers it as the best option.
At PowerPlanet you can buy the best brands in the market at the best price. Buy your Meizu, Xiaomi, Elephone at the best price with two-year warranty. And, if you prefer, we also have a drone section, where you can find the best brands: Syma, Eachine...