Xbox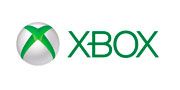 Microsoft's game console, the Xbox was released in 2001 together with Intel. Together they ventured to launch a sector product conquered by Sony with its PlayStation and Nintendo. After all these years they are still leaders in technology and with millions of loyal followers to their games and new products. The Xbox One S has a surprising price for the great specifications it has and the variety of games available.
Xbox One S, the only and indispensable
If you're a fan of Xbox game consoles, here you'll find the Xbox One S at a price that will leave you frozen. Not only because it brings together the best of the above at a single price, it's also 40% smaller. The console comes equipped with a 1TB internal storage and a great image quality and contrast that will allow you to enjoy another level of Xbox One games. Playback in 4k both in games for a sharper and more realistic image and for Streaming platforms such as Netflix or Amazon.
Xbox Controllers and Commands
Complete your new Xbox with additional controllers to play with your friends or as a spare, which never hurts. The best controllers for your Xbox One completely wireless so you can move freely while you play. Find your ideal controller in Powerplanetonline, from the cheapest ones such as the controllers for Xbox 360 or the original Microsoft for Xbox One.
Xbox Headphones
If you don't want to miss out on anything and enjoy 100% of your Xbox, here's a must-have from your Xbox. The wireless headset will let you enjoy the sound effects of your video games as well as talk in multiplayer games or network. In Powerplanetonline we present a wide variety of models of quality and with which you will not notice that you wear them because they are padded on the headband for a complete experience and comfort.
The gaming headphones for Xbox as the Huhd 398S Wireless 7.1 are fully compatible with both the Xbox One and Xbox 360 you can have up to 10 meters of space between the game console and you with a sound not to lose detail, a 7.1 and detachable microphone included.