Vivo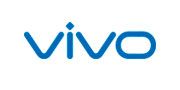 The Vivo mobiles have been in the TOP 10 most sold mobiles in China with 5% of the market, which is a great deal for the Chinese market. Thanks to the design and their high quality image and processors, these smartphones have come to Europe to compete with major brands such as Samsung and Apple. They were born in 2009 but it was not until 2012 when they launched their first model, X1, an amazing smartphone that became a sucess with its great thinness. Vivo is still synonymous with innovation, a great option to consider when buying a mobile phone.
VIVO phones? Discover the power of this unknown brand
Vivo was born in 2019, but since they launched their first mobile, the ultra-thin X1, a lot has happened. They have already released their Vivo X20, a phone with a resolution of 1080 x 2160 pixels, 6-inch Quad HD capable of storing up to 64 GB of internal memory expandable to 256 GB. Vivo phones stand out for their technical features, as this X20 model has an Octa Core, Qualcomm Snapdragon 660 MSM8976 Plus processor. It also works with an Android 7.0 (Nougat) system and the capacity to have up to two SIMs.
Vivo Smartphones for all budgets
Vivo mobiles are known for their high quality and great features yet they have brought out mobiles at different prices. The Vivo V7 is, for instance, a great model with 24 megapixels in its front camera, 5.7 inch screen and a 3000 mAh battery, a great mobile at an unrivalled price. This Vivo phone has the great features of high-end mobile, it has the curved glass with immersive screen, a 16 megapixel rear camera, 32 GB of storage and 4 RAM. It also has an Android 7.0 operating system and a Snapdragon 450 Octa-Core 64-bit processor with a frequency of 1.8GHz.