Roidmi EVA with Smart Base - Robot Vacuum Cleaner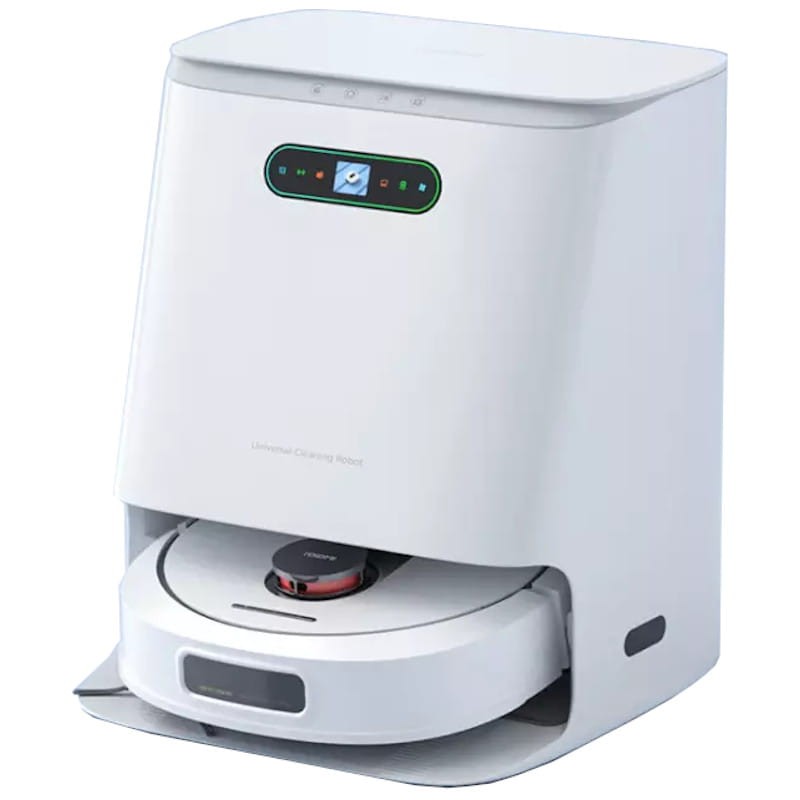 ---
Roidmi EVA, White, Robot Vacuum Cleaner, Self-emptying and self-cleaning base, 3200 Pa, LDS laser navigation, 2 rotating mops
LDS laser navigation - Vacuums and mops simultaneously - Mapping - Custom cleaning routines - Self-cleaning and self-emptying base - 3200 Pa suction power - 5200 mAh battery - Compatible with Alexa and Google Assistant< /p>
Roidmi EVA is a powerful robot vacuum cleaner that combines 3200 Pa, two rotating mops, LDS laser navigation , ample autonomy and a self-emptying+self-cleaning base to provide you with an excellent level of daily hygiene and sanitation in your home. Let's discover it in depth!
Self-emptying technology. No more touching dirt!
As we have already told you, this vacuum cleaner comes with an intelligent base. In this way, when the vacuum cleaner returns to its charging base after sweeping, the self-emptying system will automatically remove the dust to deposit it in a large-capacity antibacterial bag.
According to Roidmi estimates, this bag kills 99.9% of bacteria, prevents you from directly touching dirt and can last about 60 days without needing to be replaced. Although, of course, the latter will depend on the size and level of dirt that can be generated in your home.
Self-cleaning technology with water and drying
On the other hand, Roidmi EVA detects when the mops are dirty and automatically returns to the intelligent base. There, the mops are sprayed with water and then quickly rotated to dislodge the dirt. The dirty water will be deposited in a residual water tank, thus avoiding cross-contamination. And you'll be ready to pick up where you left off!
Once the vacuum cleaning plan has been completed and you have returned to the base, the previous process will be carried out again, now adding hot air drying to prevent mold growth and/or or bacteria.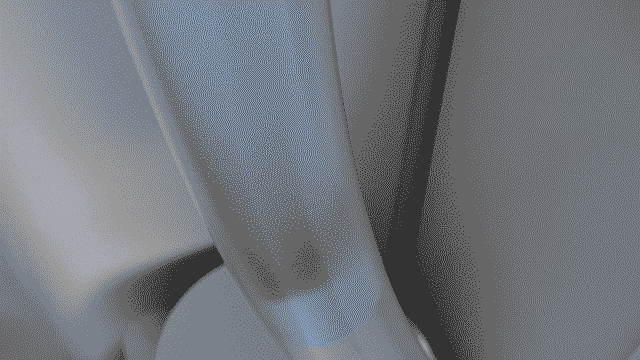 3 modes with carpet detection
Choose the cleaning mode you need for each type of surface: vacuum, scrubbing or vacuum+scrub.
In addition, Roidmi EVA has carpet detection to plan the cleaning route according to its current mode. Thus, in scrubbing mode and vacuum+scrubbing mode, EVA will go around the rug so as not to wet it.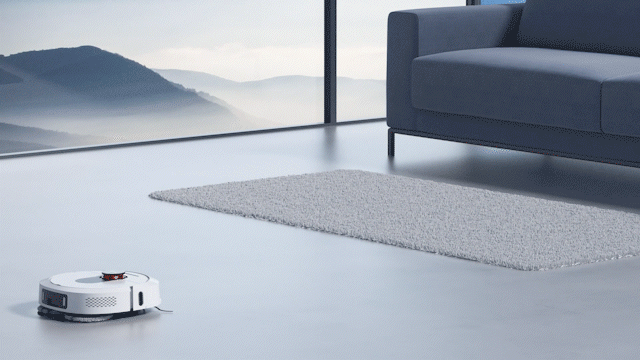 Deep cleaning with 3200 Pa and 2 rotating mops
Roidmi EVA gets rid of everything: from embedded dirt to larger particles (such as pet food) or almost imperceptible dust, as it combines a great 3200 Pa suction power (maximum) with two antibacterial mops with a soft and delicate texture with the floor. These rotate at 180 revolutions per minute and exert a 12N pressure. You can say goodbye to sweeping or mopping daily!
Plan cleanup routes across the map
Of course, Roidmi EVA creates maps that enable a set of very useful functions, being able to control them through the Xiaomi Home application: designate restricted areas, mark where you have to do a more exhaustive cleaning, etc.
You can also start it with your voice thanks to the fact that it is compatible with Alexa and Google Assistant.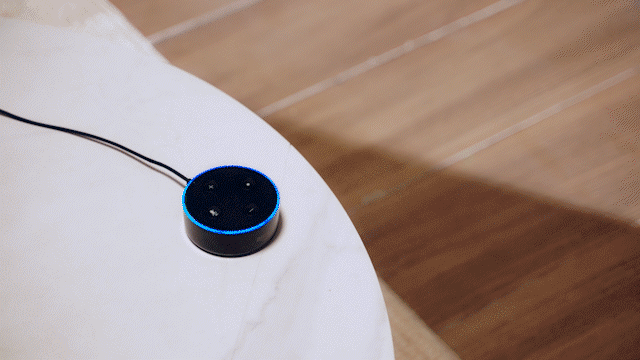 Smart full color LED screen
In addition to being able to see all the necessary parameters through the application, the intelligent base of the Roidmi EVA incorporates a full color LED screen in which we can view the most important information about its status: if the vacuum cleaner is running, if the self-emptying or self-cleaning process has been activated, if the drying process has started, if the dust bag or the residual water tank are full, if the clean water tank is empty or if the battery level is low, charging or full.

LDS Laser Navigation System
The Roidmi EVA's LDS laser navigation system makes it a highly efficient autonomous vacuum cleaner, being able to detect obstacles to go around them and avoid getting trapped, as well as calculate the height of the furniture and know if it can pass under it. It can also climb obstacles up to 20 millimeters in suction mode, and up to 15 millimeters in the other modes.
Likewise, Roidmi EVA will be periodically updated via OTA to continue offering you the best smart functions.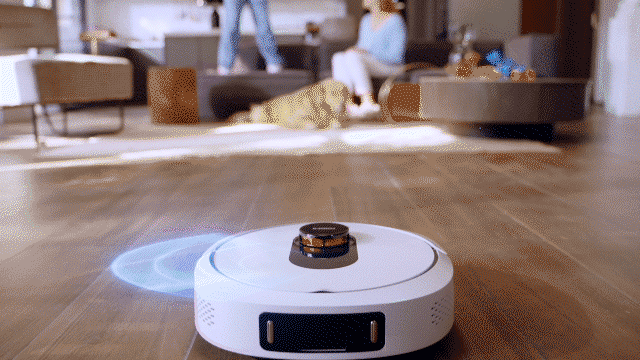 Technical specifications Roidmi EVA with Smart Base - Robot Vacuum Cleaner:
Brand: Roidmi
Model: EVA
Function: vacuum, mop
Vacuum cleaner:

PDS Navigation
Perception PSD corners
Power of 3200 Pa
12N pressurized mop
4-inch mops with 180 rpm
Antibacterial mops W type HL

Capacities:

Climbs 20mm obstacles
Compatible with Alexa and Google Home
Self cleaning
Auto dry
Smart color LED display
Zone control map

Smart base:

850W power
Capacity of 3.6 L (water tank)/4L (Waste tank)
Stores powder for 60 days

Battery:

Capacity: 5200mAh
Power: 48W
Charging time: up to 4 hours

Vacuum cleaner dimensions: 330 x 330 x 106 mm
Smart base dimensions: 382 x 465 x 400 mm
Colour: White
Content of the box:
1 x Roidmi EVA Robot Vacuum Cleaner
1 x Charging Base
4 x Mops
1 x HEPA filter
1 x Floor fan
1 x Cleaning Tool
4 x Dust Bags
1 x Charging Cable
1 x Long cleaning brush
Roidmi EVA with Smart Base - Robot Vacuum Cleaner Reviews
We have no reviews
of Roidmi EVA with Smart Base - Robot Vacuum Cleaner
Be the first!

Review and win!
Every month we give away
300€ among all
the comments