Pokemon Shield Nintendo Switch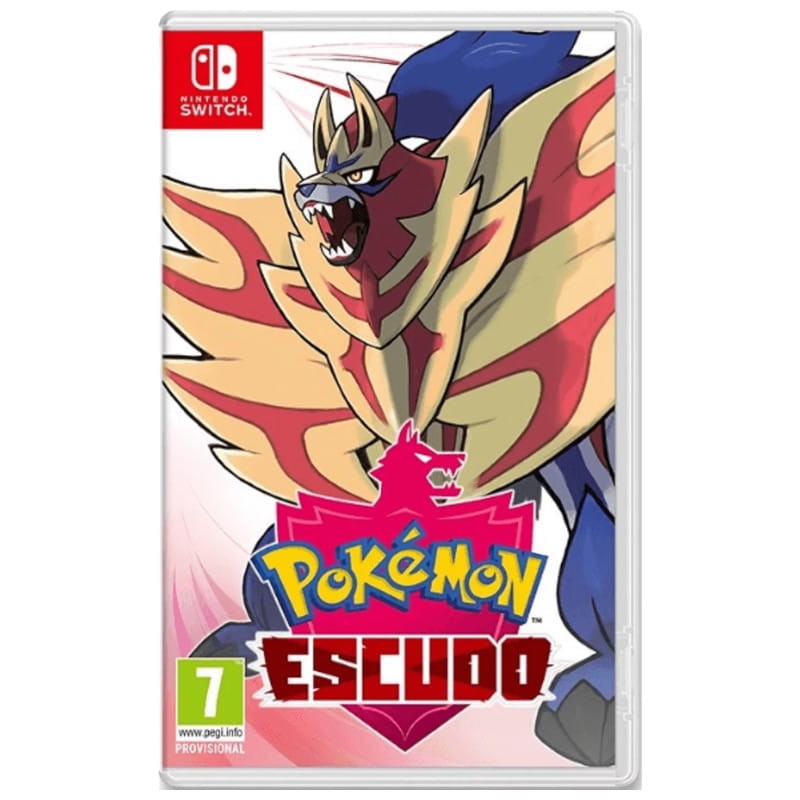 ---
Pokemon Shield Nintendo Switch
Watch out, Coach! Prepare your backpack and arm yourself with many pokeballs because a new adventure in the Galar region awaits you with the 8th generation with Pokémon Shield, the new installment of the Pokémon saga exclusive for Nintendo Switch. In Pokémon Shield you will explore Galar, an immense region with the most diverse environments: idyllic rural areas, modern cities, vast plains and steep snow-capped mountains. The people and the Pokémon that live here work side by side to boost the industry, as those who, in their efforts to become Champions, will travel through Galar and the different gyms spread throughout this region. In addition, you will not have to do it alone, because you can choose between three newly discovered Pokémon to accompany you along the way: Grookey, Scorbunny or Sobble. Grookey is a mischievous Plant-type Chimpanzee Pokémon with infinite curiosity; Scorbunny, a Fire-type Rabbit Pokémon full of energy that runs incessantly, and Sobble, a stealthy Water-type Pokemon Pokémon that attacks at a distance hidden under water. An exciting adventure awaits you in Pokémon Shield for Nintendo Switch!
Come to Galar
Get ready to discover Galar, an extensive region with the most varied places: from serene fields to modern cities, through a lush forest and snowy mountains! The inhabitants and Pokémon work closely to boost the industries of the region.
During your trip to achieve the title of Champion, you will have the opportunity to visit numerous Gyms! But you will not be alone: ​​Galar is home to new newly discovered Pokémon from which you can choose your partner!
New companions, new adventures
The adventure in Pokémon Shield will start as soon as you choose one of the three new Pokémon!
Grookey, a Plant-type Chimpanzee Pokémon, is the most mischievous and has unlimited curiosity.
Scorbunny, a Fire-type Rabbit Pokémon, has energy to give away and is always running around.
Sobble, a stealthy Water-type Pokemon Pokémon that attacks from a distance and hides under water.
Visit Galar, get Pokemon, defeat those who stand in your way. Enjoy new adventures thanks to Powerplanetonline.
Package content
1 x Game Pokemon Shield Nintendo Switch
Pokemon Shield Nintendo Switch Reviews
We have no reviews
of Pokemon Shield Nintendo Switch
Be the first!

Review and win!
Every month we give away
300€ among all
the comments