Our Advantages
Easy Sign Up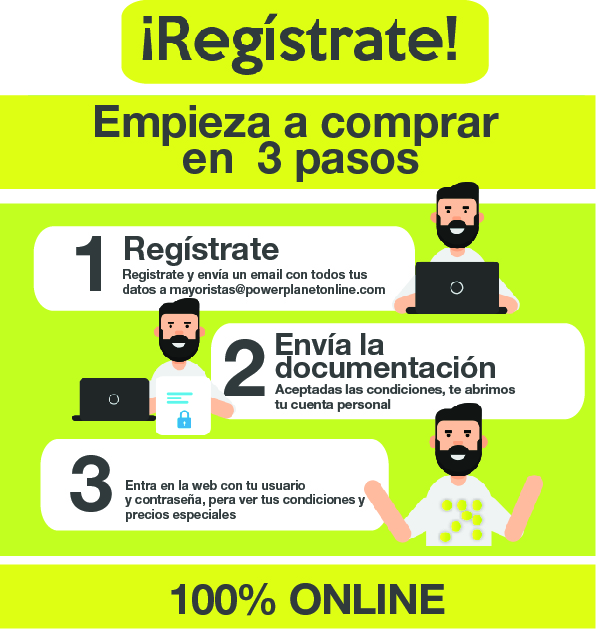 Are you looking for a fast and well-priced supplier? Powerplanetonline.com is a leader in the sale and distribution of smartphones and all kinds of electronic and computer products. Quality and service in a 100% online and 100% secure environment.

Become a distributor of the best brands in the market, start selling new products, without demands, we adapt to your pace! At Powerplanetonline we want to make it easy for you.

To start buying from our website with all the advantages of a distributor just follow a few simple steps:
Sign up on our website. You can register with an e-mail address and fill in the sign up data. Then, send an email to mayoristas@powerplanetonline.com from the same email you used to register as a distributor in mayoristas@powerplanetonline.com
Send us the requested documentation and we will activate your account as a Distributor.
Log in with your email and password to our website, now you will see your new prices, promotions and conditions. What are you waiting for?
Join us!
Advantages for distributors
We are committed to all our customers to have an extensive catalogue with only the best brands in the market. We strive every day to have the latest releases and innovations, at the best price and with 24 hours shipping. But for you, our distributors, we have even more.

Private Black Friday so that you are prepared for the big black Friday, special weekly offers for you, exclusive distributions and above all, we are always open for you. Buy online at any time and day and we send it within 24 hours to you or your customers.
We have dropshipping service! You still don't know what it is? You sell it and we take care of sending it to your client. Faster and more efficient. Don't worry about the logistics, we do it for you so you can focus on what really matters, the customer.

Quality and service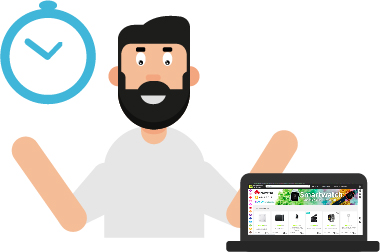 Our specialized team will assist you before, during, and after your purchases. We have direct attention for you throughout the day to give you the attention you need. Advice on products, new offers, information on opportunities, creation of orders, modification of shipments, all through a 100% online service.

Our quality marks are marked by:

After-sales service: Technical advice and assistance.
Customized attention: Our specialists will solve your doubts.
Own technical service: We repair any type of terminal.
2-years guarantee.
14 days DOA.
Terms of service
The prices in the PVD catalogue are shown without VAT, which will be applied broken down at the end of the order (if applicable). The purchase process can only be done through the web, not being accepted orders by phone or mail.

The availability of the various items is detailed in each product sheet so, unless we make a mistake in this information, or break stock, Powerplanetonline reserves the right not to issue until all items are available according to the deadlines announced at the time of purchase.

In case of breakage or out of date of our data of stock, the articles not served will remain pending in a new order that will be marked as paid, without charge of freightages, as long as, these articles have imminent date of delivery.

If not, we will contact you for a refund in the agreed method. In any case, the customer can request a refund of the amount paid from the moment the lack of stock is confirmed without having to wait.

The delivery deadline for items with immediate availability is 24 hours for orders placed before 18:00h. Beyond that time we cannot commit ourselves to providing this service.

Special offers announced on the website will not be applicable to professional customers unless expressly indicated otherwise.

How to place an order?

The usual shopping cart system. Add the products to your cart, select the shipping method and you will see below the payment methods available for your order. Remember to check the availability of the different items so as not to delay the shipment.

All orders placed before 6pm will be shipped the same day provided payment has been confirmed. The status of your order will appear in your personal access to the website, where you can check all the orders, tracking and a PDF ticket.

Dropshipping, you sell it, we send it.
With Powerplanetonline, you have the option of serving your orders by dropshipping, thus avoiding the cost of having the goods in stock in your own warehouse. Thanks to Dropshipping you will be able to send the items directly from our warehouse to your customer.
Shipments will be made without a dispatch note or invoice, in neutral packaging, and with a numeric sender, that is, Powerplanetonline will not appear on the shipping label. However, for legal reasons, we cannot avoid identifying ourselves as the importer (when applicable) and the article will have to be labelled "Imported by". In these cases Leask SLU will be listed as the importer.

Shipments by dropshipping are made under the following conditions:
The customer is responsible for ensuring that the details provided for shipment are correct.
In no case Powerplanetonline will be responsible for any expenses arising from reissues, returns, cancellations or any other reason caused by any error or mistakes of the customer.

Any damage to the equipment during transport must be reported to Powerplanetonline within 12 hours of receipt of the equipment by the recipient of the shipment. No complaints will be accepted after this period.

Powerplanetonline will only accept the processing of the guarantee for products sent by dropshipping to the customer, i.e. the distributor. Under no circumstances will the processing of the guarantee with the recipient or end user be accepted.
Note: Dropshipping only available for Spain and Portugal.

Payments and shipments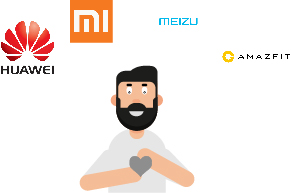 In order to make your shopping more comfortable, Powerplanetonline offers you shipping all over Europe, including territories outside the peninsula. In addition, there are different methods of payment so that you can choose the form that suits you best at any given time.

At Powerplanetonline we put at your disposal all our logistic team so that you can receive your orders in 24 hours. To consult the tariffs and conditions of shipment you must be registered or you can send an email to the mail for wholesalers.
All orders will be sent once payment is confirmed on our platform. You can pay your purchases by:

Bank transfer:
If you choose this method of payment, you must send the receipt to mayoristas@powerplanetonline.com to speed up the process. This procedure does not guarantee that the order will be considered paid until the deposit is made into the account.

credit/debit card:
If you choose this method of payment, you do not need to provide any proof of payment, as the deposit is paid instantly. We do not apply any surcharge on these operations and this system has the advantage of speeding up returns, as you do not have to provide us with your bank details or wait for processing times between banks.

Direct debit:
Only available in some cases
Consult us!
Bizum
Pay with your phone, new method much more comfortable. Your purchase is 100% secure and confirmed instantly. You will not have to send any proof.

We do not apply any surcharge on these operations and this system has the advantage of speeding up returns, as you do not have to provide us with your bank details or wait for processing times between banks.