Octopath Traveler Nintendo Switch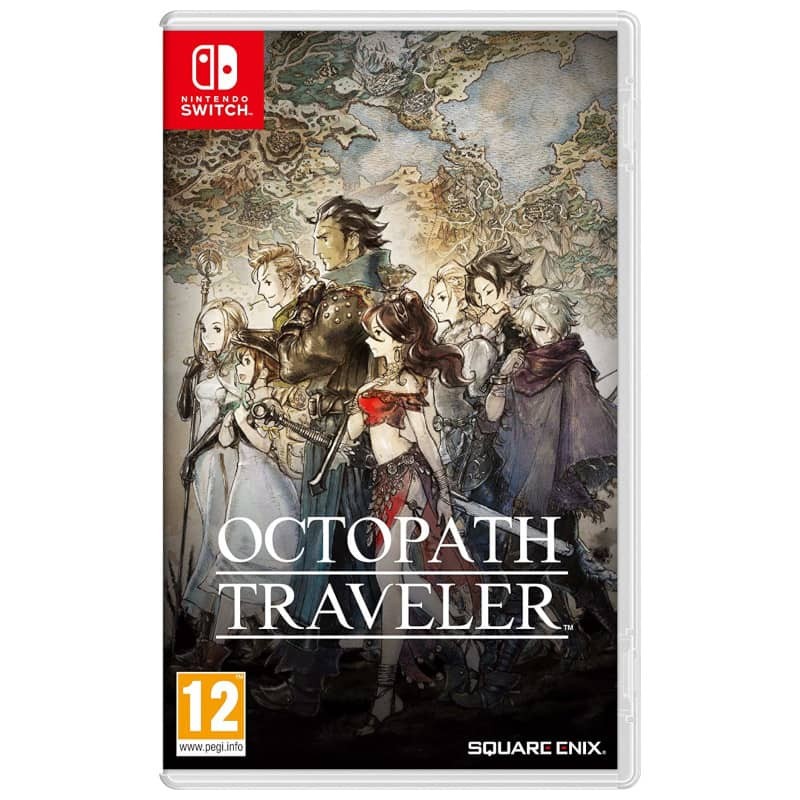 ---
Octopath Traveler Nintendo Switch
Octopath Traveler is a new Square Enix RPG that comes exclusively to Nintendo Switch. The producers of Bravely Default in Square Enix present us with a new fantasy world that combines computer-generated graphics, pixelated art and pure visual magic. Its creators have called it «HD-2D». Start your journey as one of the eight protagonists, each with a talent, an origin and a goal of their own. Where will the trip begin? Who will join the team? And where will you go next? All these decisions and many others are completely in the hands of the player.
Each character has an exclusive path action that you can use to interact uniquely with the people you meet. For example, the warrior Olberic can challenge a duel to almost anyone. In doing so, he can unmask a villain and bring him to justice or force someone to get out of his way. Instead, the Primrose dancer can seduce others to follow her. With this ability, you can locate someone who has been lost and bring him back, or lure his enemies into a trap. You can even call a seduced character to help her in combat!
This game fuses the classic turn-based combat with completely new mechanics. One of them is the impulse system, which allows you to accumulate impulse points in each turn of the fight. You can use them to dramatically increase the power of attacks and abilities or to chain attacks. You can concentrate attacks on the weak point of an enemy to break the guard and deal powerful blows while it is weakened. You can also help an ally in trouble. Identifying the right moment to use an impulse could give you the victory.
The variety of tactics is very rich. Your creativity as strategists will be rewarded!
A new world is waiting for you!
Eight travelers and eight stories. Explore a fantasy world never seen in OCTOPATH TRAVELER, a fascinating RPG for Nintendo Switch from Bravely Default producers. Discover the glorious graphics «HD-2D», a captivating combat system that breaks with the conventions of turn-based battles and the complex plot lines that will back your journey through the vast and amazing world of Orsterra.
Package content
1 x Game Octopath Traveler
Octopath Traveler Nintendo Switch Reviews
We have no reviews
of Octopath Traveler Nintendo Switch
Be the first!

Review and win!
Every month we give away
300€ among all
the comments
You might be interested in