Nüt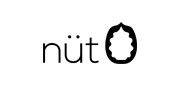 Nüt, a versatile and polyvalent brand, has designed products to meet different market needs at the lowest prices. From smartwatches and projectors to all kinds of gadgets available to all budgets. Nüt has achieved the perfect balance between design, quality and price.

Cheap and Stylish Smartwatches
If there's one thing that makes the nüt brand stand out, it's the design, the quality of the product and its excellent prices. Buying a cheap quality smartwatch is possible. The smartwatch Nüt 8 is one of the most popular among the cheapest sport-style smartwatches. Forget about looking at your smartphone to find out who is calling or texting you. You'll also have 7 days of battery life with a 0.96" OLED display and USB connection and connectivity via Bluetooth.
Nüt's variety of colours and styles is one of its strengths. You will be able to enjoy a wide range of colours from bright yellow, green or red available for the Smartwatch Nüt 8 to elegant and plain like the ones available for the Smartwatch Nüt M7.
Tablets for Everyone
They are perfect technological products for children, as they help cognitive development with games and activities in their Apps. However, their small hands are sometimes a danger to delicate things. That's why nüt has developed PequePad 7", with a fun shockproof design and available in several colours.
The silicone case that protects the tablet will prevent possible bumps, scratches, drops as well as improve the grip of their little hands. The tablet has a resolution of 1024x600 pixels, 512 GB of RAM and 8GB of memory.
One Camera, a Thousand Adventures
When you buy a sports camera and you get a pair of band-aids as an accessory, you can get an idea of the great options the camera offers and the things you can do with it. The nüt NAC sports camera with FULL HD recording, 12 megapixels and a 2" colour display. The camera is ready to use under any circumstances. We also find the following accessories in the box: submersible protective housing, clip, bike support, and floating support. This camera is prepared for all situations, as it also includes a chest harness.