Hubsan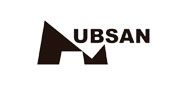 Hubsan, best value for money drones
Hubsan is one of the most advanced brands in drone design. It has managed to extend the autonomy of its devices, improving the recording quality and implementing innovations that allow us to record with quality while having fun.

Drones Hubsan with the best prices on the market and delivery in 24 hours from Spain.

Hubsan Drones, innovation, high-quality cameras and autonomy
Hubsan has succeeded in creating advanced drones at affordable prices. It has managed to create flying devices with the latest technologies for recording, positioning and stability. Hubsan drones are among the best for their price and quality.
4K recordings, the highest recording quality
Hubsan drones are capable of recording video in 4K. With this recording quality we will achieve the best shots.
But also, thanks to the advanced video processing, colours take on a special colour and recordings will have a special touch that gives a professional look that will not disappoint the most demanding drone pilot
Autonomy, durability for long term filming
Autonomy is one of the drones' crucial points. Flying time is essential to be able to record everything we set out to do.
Hubsan has succeeded in manufacturing drones providing more than 30-minute flights. One of the longest and most extensive durations among the main drones. But in addition, the fast charge will allow us to have our battery back up to 100% in a very short time.
Advanced features
Hubsan drones have advanced features that will help us get the shots we've always wanted.
They include Gps together with a large number of features. We can have our drone following us, or by means of the homecoming mode let our drone return from where it started.