Honor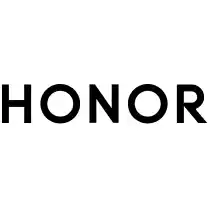 Honor is one of the leading technology brands of the moment. Huawei's second brand provides high-tech solutions with a young and modern design.
"The key to success lies in creating different brands for different consumers. This is precisely what we want. There are very different consumer profiles and Honor will be focused on a young and dynamic customer."

Javier Palacios, Head of the Spanish Business Division.
A Huawei's Brand
Honor comes to meet the needs of a younger, more dynamic audience. That's why it began by focusing on mid- and low-end smartphones without neglecting Huawei's distinctive quality. Today Honor is mainly focused on manufacturing smartphones that meet the demands of its consumers.
One of the Best Honor's Phones
Honor 10 is
one of the best smartphones of the brand
. It has a dual rear camera (24 and 16 megapixels). We will be able to take high quality photos despite not having the best light conditions. One of its strong points, thanks to its dual camera, is the possibility of blurring the background, thus creating very nice photos. It also comes with a facial recognition system.
Great Value for Money Phones
They are smartphones designed with quality, aesthetics and incredible performance in mind at moderate prices. Their market, a young and dynamic customer looking for the highest possible quality in their phones, has connected in a special way with this brand.
Honor View 20. Their Most Cutting-edge Phone
It's one of the most advanced camera phones on the market. Its 3-lens rear camera features a 48-megapixel sensor made by Sony that comes with artificial intelligence technology. It is undoubtedly one of the most advanced smartphones in terms of photography.
But also, its performance is outstanding. All its components are of the highest quality. This is one of the most advanced phones currently. A high-end range that can compete with almost any smartphone.
Honor, Always at the Forefront of Design
Huawei's Honor is one of the brands that is most careful in its design. Thanks to the materials used in the manufacture of their phones, this young brand gets mirror effects and projects colours that few manufacturers have achieved. Incredible designs that win over the most demanding users.
An Ever-growing Brand Thanks to Its High Quality Smartphones.
One of Honor's keys to success are its customers. The success of their phones is making the brand increasingly known and demanded by a large number of consumers.