Energy sistem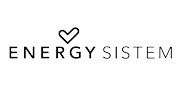 Energy Sistem is a company specialised in the development, design and marketing of technological products, ranging from Smartphones and Tablets to speakers and music players.
Energy Sistem, a company present in the five continents and with headquarters in Spain, is especially aimed at a young, urban public interested in all forms of digital leisure. Its customers, in short, are people who integrate technology into their daily lives and are looking for quality products at competitive prices.

Energy Sistem: technology with heart, innovation and price
At Energy Sistem they think that the best thing about technology is making complex things happen in a simple way. That is why they defend that what is important is not only the product, but the experience and the emotions tied to it.
Sharing your photos, getting excited with the songs you like or enjoying a movie are the real objective of Energy Sistem's products.
Brief review of its history
More than 20 years ago four entrepreneurs decided to create a company of portable technological products that would be available to everyone, thus forming what we know today as Energy Sistem.
The brand began by creating marketing computers but later focused on the development of portable consumer electronics products such as MP3s, digital cameras and USB memories.
In 2003, Energy Sistem launched the first player with direct encoding in MP3 and in 2004 the brand presented the first MP3 with color screen in the market.
In 2010 the brand designed and manufactured its first tablet, the i504 model.
Energy Sistem Smartphones
The brand brings added value to all phases of product development, and 10% of the company's turnover is invested in research, development and innovation, contributing to modernity and competitiveness in the international market.
Tablets Energy Sistem
With competitive prices and state-of-the-art technology, Energy Sistem tablets guarantee a great user experience. With ease of browsing, resistance and high durability battery, are products with which to enjoy the best multimedia content.
Bluetooth headphones
The brand has a large number of bluetooth headphones with great sound quality. Most of them have a microphone for hands-free use.
It also includes sports headsets in its catalogue. Some of them have a connection to our voice assistant.
Bluetooth speakers
One of the products that have grown the most in recent years is the bluetooth speakers. Thanks to the connectivity with our mobile phone, and their long lasting batteries, they are essential devices in meetings of friends. The Energy Sistem speakers stand out for their cared design.
E-reader Energy Sistem
Electronic books are another device that has grown in recent years. E-readers designed to enjoy reading. With touch screens, lighting, wifi connection, and internal memory.
Energy Sistem: competitive prices for the best innovation
The brand has not stopped growing in recent years. With quality and innovative products, and thanks to its low prices, Energy Sistem has managed to make a place for itself among the great technological brands in the world.