Doogee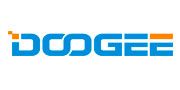 Doogee in Europe, an exponential growth
Doogee was founded in early 2013 as a brand of one of China's largest business groups, the KVD Group.

With the clear aim of delivering mobile phones with advanced features at affordable prices, Doogee has grown at a rapid pace to become one of the top-selling smartphone brands in the world.

All Doogee phones with the best prices, with 3 years warranty and shipping from Spain in 24 hours on Powerplanetonline.

Doogee, Rugged phones with the best design
Over the past few years, Doogee has become a well-known brand for launching powerful rugged smartphones. Its rugged handsets also feature the most advanced technology to perform any task.
Rugged phones with a sleek design
Doogee has managed to create rugged phones but with a very attractive design. Rugged phones often have robust designs, designed to withstand any bumps and scratches.
However, Doogee has also succeeded in creating rugged devices made of high-quality materials and an attractive design.
Photographic section, one of its highlights
Doogee also stands out in terms of camera setup, which it has put a lot of effort into.
Doogee's best phones include high-resolution cameras. They are also equipped with the best sensors on the market. The sensors used on these phones are provided by Sony, possibly the brand that manufactures the best sensors for mobile phones.
Doogee handsets are designed with all Doogee sensors to achieve the best photography in any situation.
Wide angles, or zooms that will allow us to take the best picture of both landscape and distant objects.
Powerful processors to perform any task smoothly
Doogee's handsets are also equipped with the most powerful processors on the market.
Together with Mediatek, its processors ensure the best performance in all situations.
These are ideal for playing the most powerful game. But also, to carry out any task that requires high processing capacity.
Resistance, a phone for workers and adventurers
Thanks to their design and the materials they are made of, Doogee phones are one of the strongest phones around.
These are therefore ideal for workers, such as construction workers, countryside workers, or any job where our terminal is at risk of breaking due to falls and other circumstances.
These phones are also recommended for adventure lovers. They are certified agains dust and water.
Large-capacity batteries
If Doogee phones stand out for anything, it's because they have one of the longest lasting batteries.
Because of their rugged nature, these smartphones also provide long autonomy. Thus, among their best phones, we have batteries of over 6,000mAh that ensure we can use our phone for several days without running out of battery.