Xiaomi Aqara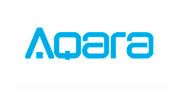 Xiaomi continues to expand its product range to make life easier and safer for its users. It is Aqara the brand that will bring together all the home automation products to intelligently control all the elements of the home. The Mi Home Xiaomi App will be in charge of controlling your Smart Home, you will be able to turn on and off light bulbs, thermostats and plugs from anywhere and in a completely safe way.

Aqara, Xiaomi's home automation brand, the best prices
Mi Home App to control ou smart home. Home automation within everyone's reach. Xiaomi, under its brand Aqara has done it again and provides us with the best prices to automate our home. switches, sensors, or plugs with the best prices on the market.
Mi home Xiaomi, your smart home app
The app brings together all the Xiaomi and Aqara Smart Home appliances so that you can control and check, for example, the humidity inside the house, turn on a light or the bathroom thermostat while you are still in bed. Aqara Smart home products are elegantly designed, as is the case with the Asian brand Xiaomi.
Aqara HomeKit
Xiaomi Aqara's flagship product is the Aqara Homekit, a complete pack for you to take your first steps in home automation, and all at really surprising prices.
For some years now, home automation has been a symbol of sophistication and luxury, but thanks to the development of Xiaomi homekit, it is now available to everyone.
These types of products are really practical for both the day, but become especially relevant when we are not at home, because thanks to the Wifi network we can keep an eye on our home, ensuring that no one will break into the house during the holiday, as we will be able to turn on and off lights and control the devices that we have connected to the APP Mi Home.
Xiaomi Smart Home must-haves
As essential products of the range, we highlight the switches, thermostats and home security with the YI cameras as well as the assistance switches. As we have mentioned in the previous point, the Xiaomi switches will allow us to control lights, and with the app we will be able to know the temperature and humidity level of a room.
By placing cameras at key points in the house we will not have dead spots and we will receive a mobile alert in case of suspicious movements. Some models can rotate the camera to see areas outside the central vision.
Xiaomi Mi Smart Gateway, is a key product too, essential for the operation of the plugs Xiaomi and also allows you to turn on alarms, music, night lights and fully compatible with presence sensors, door and cameras Xiaomi